There are now  two (2) ways to install myParish App on your smart phone; it's easy as one, two, three
App Store Download  
Scan this code with your phone's camera app and it will take you to the App Store to download!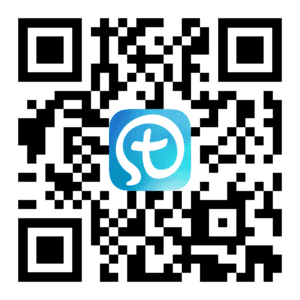 TEXT to Download  
Text the word APP to number 55321 to get a link to download the app.
With your new App, you have access to the Daily Readings, Mass & Confession Schedules, Parish Calendar, Messages and Alerts from the Parish Office, as well as contact information for the Parish Staff and website.
You will find Catholic News and instructions on how to make a good Confession as well as a list of Common Prayers–just in case you are not up on the Regina Coeli and that was Father's favorite "penance of the day!"
Check it out–download the app and see if you can't find a dozen convenient uses.
If you experience any trouble downloading or using myParish, please Email: your web liaison. (How's that for a title–I just made it up!)